Our Qualifications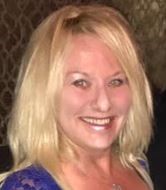 Carolyn L. Lumley, CFP© established A to Z Asset Advisors, LLC in 2008. She has been working with individuals and businesses doing financial planning and investment mangement since 1995.
Focused on enriching the lives of clients is the heart and soul of the mission of A to Z Asset Advisors, LLC. Our clients have the peace of mind that comes with having a Certified Financial Planner on their team with years of experience.
Whether you are looking for financial planning, or a retirement plan for yourself personally or your business, A to Z can help.



A to Z Asset Advisors, LLC also endeavors to provide clear, easily understood explanations of financial planning and investment management. You will receive personalized service and together we will create a plan that can provide you with a more secure financial future.